Save Energy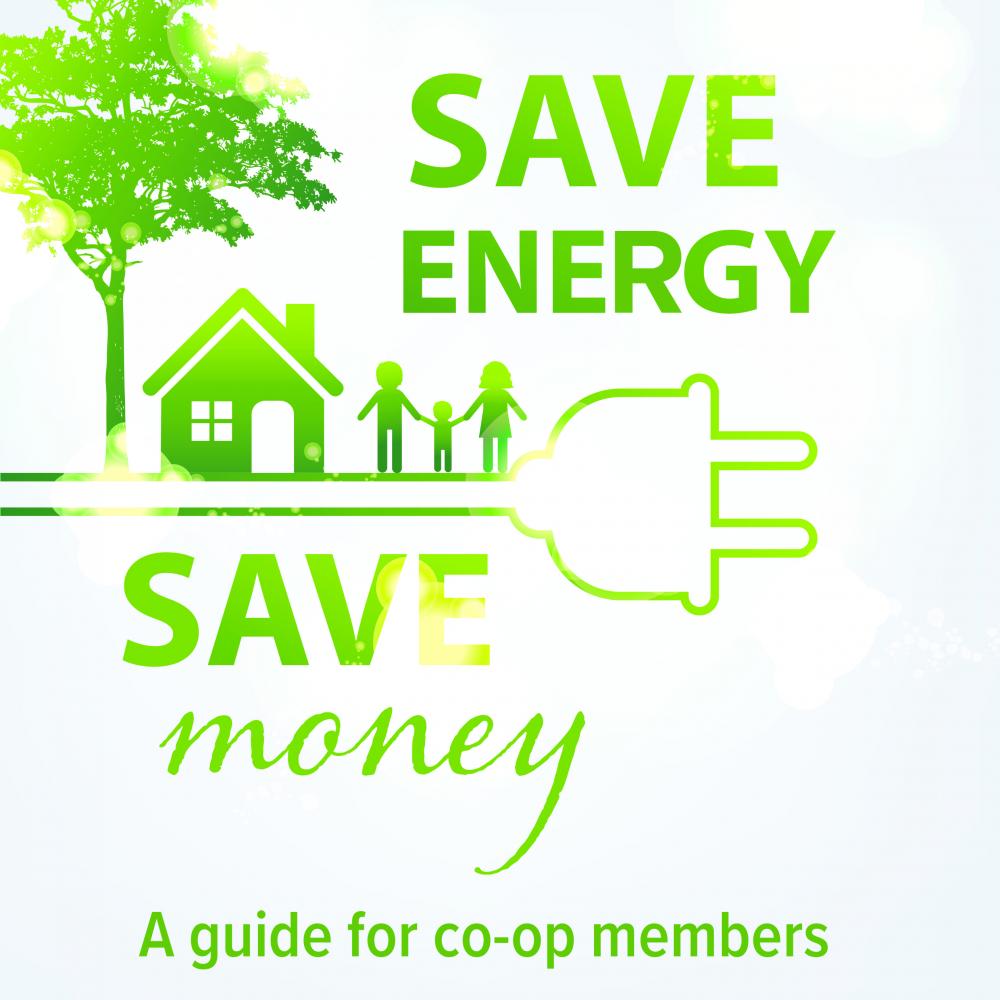 Note from the co-op
"The 2021 ACSI survey revealed that our members want help to become energy efficient.
"Over time, homes tend to get a little creaky and less energy efficient. Left unchecked, they'll continue to waste energy and money. If your home isn't as efficient as it once was, and if you're willing get your hands a little dirty, there are some simple DIY projects that can save you energy and save you money.
"To achieve a goal you have never achieved before (like lowering your electric bill), you must start doing things you have never done before."
Energy Habits and You
Energy habits and you
Don't surrender to energy waste. Act now to make your home more efficient and comfortable — and save money!
Feel like you're under attack from energy waste and higher costs? Now is the time to fight back. Arm yourself with a few simple tools and a little time, and you're ready to go into action to make your home more efficient and comfortable and take control of your energy bills.
No one intends to waste energy, but it's easy to do. Check out these common energy-wasting habits. If they seem familiar, maybe it's time you started making energy efficiency a part of your daily routine.
1. Leaving the lights on in empty rooms
This is one of the most common energy-wasting habits and, luckily, one that's easy to fix. By simply turning off lights when you leave a room, you'll save energy and help your bulbs last longer. To save even more, install energy-efficient LEDs. They use 75% less energy than conventional incandescent bulbs and last a lot longer.
2. Not adjusting your thermostat
Adjusting the temperature of your home at night or when you are away is the most cost-effective way to save energy, but it's easy to forget. Programmable thermostats optimize savings by automatically adjusting temperatures based on your schedule. Today's smart models provide advanced features, such as remote control and self-programming.
3. Taking long showers
Did you know that standard shower heads use 2.5 to 3.0 gallons per minute? Just think of all the water and energy those 20-minute showers are sending down the drain. Everyone likes a hot shower, but keep it to 10 minutes or less. Also, install a low-flow shower head. They use less water than standard units.
4. Running partial loads
Operating your dishwasher or clothes washer with just a few dishes or a small amount of clothes may sometimes be convenient, but it's a big waste of energy. Wait until your appliance is fully loaded according to manufacturer's guidelines before you flip the switch. Your clothes or dishes will be fully cleaned, and you'll save energy and water.
5. Forgetting to change your furnace filter
A dirty air filter forces your heating or cooling system to work harder to keep you comfortable. Change your furnace filter regularly according to manufacturer's guidelines. Remember to have your heating and cooling system inspected and cleaned annually by a qualified professional.
6. Browsing in front of an open refrigerator
The time you spend deciding between lunchmeat and leftover pizza can cost you cold cash. Every year, the average person spends about 10 hours looking at an open refrigerator or freezer, according to the Alliance to Save Energy. That's a lot of time for cold air to escape. Decide what you want and close the door quickly.
Change can be difficult. However, with a little extra time and effort, you can save energy and money today and all year long.
Electric Use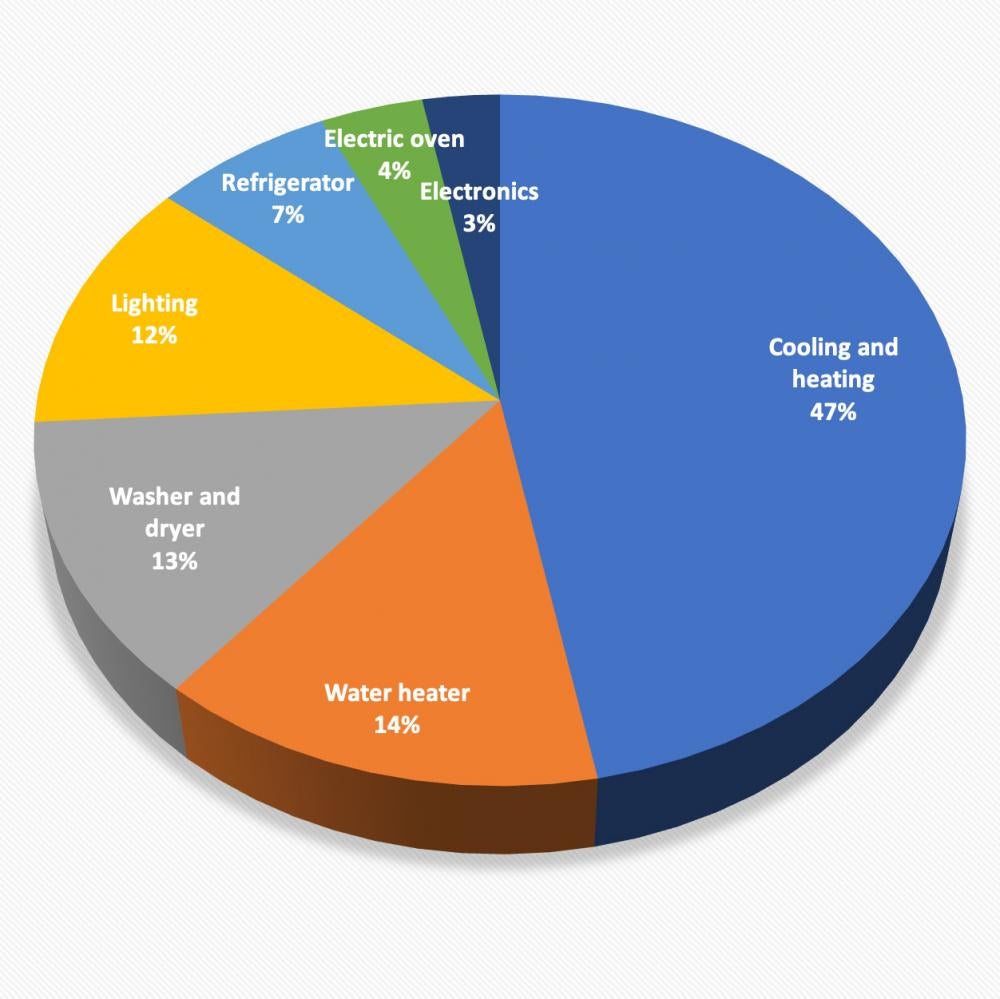 Habits
Habits are hard to break
But new habits will save you money. To achieve excellence in energy savings, develop habits in all matters of energy use. Excellence is not a singular act — it's a habit.
Insulation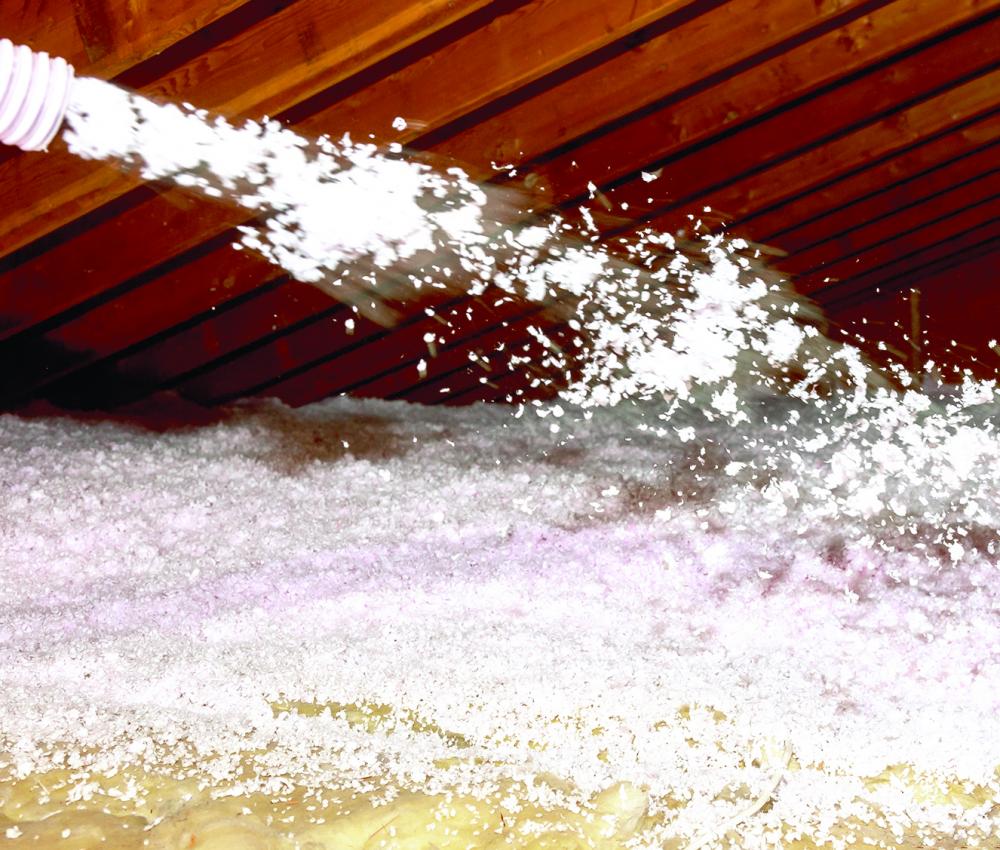 Under-insulated?
Is insulation really important? 9 out of 10 homes in the U.S. are under-insulated
Insulation is arguably the most important element in achieving energy efficiency in your home. It works to slow the flow of heat or cold through your home's walls and ceiling. The ability of insulation to resist heat flow is measured in units of R-value.
The higher the R-value, the more resistance insulation offers to heat transfer. Blowing additional insulation in the attic increases the R-value and reduces the amount of heat loss through the attic. But keep in mind there is a diminishing return from adding insulation. You will see greater savings increasing R-value from R-10 to R-20 than you will from increasing from R-20 to R-30 and even less savings from increasing from R-30 to R-40.
If your home is under-insulated, adding insulation to the attic is one of the most cost-effective ways to save energy. To optimize energy savings and maximize comfort, insulation must be installed properly.
As a rule, if the insulation is level with or below the attic floor joists, you need to add more insulation. But if you cannot see the floor joists because the insulation is well above them, you probably have enough, and adding more insulation may not be cost-effective.
Ensure complete coverage for attic insulation. If you're using loose-fill insulation, follow the manufacturer's specifications to obtain coverage at consistent depths. When using batt insulation, make sure the batt completely fills the joist cavities. Overall, a complete and even installation is necessary to ensure optimal effectiveness and to maximize your savings.
Adding insulation is generally a moderately difficult do-it-yourself project. But if your attic is under-insulated, adding insulation could save you up to $200 of yearly energy cost. If you can add insulation as a DIY project, the return on your investment may be just a matter of years.
For help in knowing the recommended levels of insulation in your climate zone, go to energystar.gov and click Save at Home, then Sealing and Insulation.
Now that you have the right level of insulation and it's installed correctly, you're good to go, right? Well, not so fast. All of that extra insulation won't do much good if there's a lot of air escaping through gaps or holes.
Common Air Leaks
Air Leaks
Your home needs a small amount of indoor/outdoor air change to maintain fresh air. But too much infiltration can significantly increase a home's heating and cooling bills. All that insulation won't be as effective if energy is escaping through gaps or holes in your house.
1 – Plumbing penetrations should be sealed with an aerosol form sealant to reduce infiltration and reduce entry pathways for vermin.
2 – Recessed lighting can be a major path of energy loss, each serving as a mini-chimney.
3 – Attic entrances are potential sources of energy loss.  They should be well insulated and weatherstripped.
4 – Sill plates, where outside walls join floors, should be caulked during new construction to better control infiltration.
5 – Water heater and furnace flues should be installed in compliance with existing codes. If allowed by the appliance manufacturers and local codes, consider using flue dampers to reduce the "chimney effect" when these appliances cycle off.
6 – Ducts should be properly insulated and sealed. They can be a MAJOR source of energy waste and reduced occupant comfort.
7 – Exterior door frames should be properly weatherstripped. If you can see light coming in between the door and its frame, you should be concerned about air leakage.
8 – Chimney flashing – helps reduce the upward draft between the outside of the chimney wall and the interior wall space it is connected to.
9 – Window frames should be properly weatherstripped.  Pay attention to where the bottom sash meets the window sill. Also, look at where the top of the bottom sash meets the bottom of the top sash. They should sleeve together tightly when the window is closed. Always make sure when windows are down, they are locked to tighten the seal.
10 – Electrical outlet infiltration can be reduced by using insulating foam plugs usually available at local home supply stores.
Filtering Waste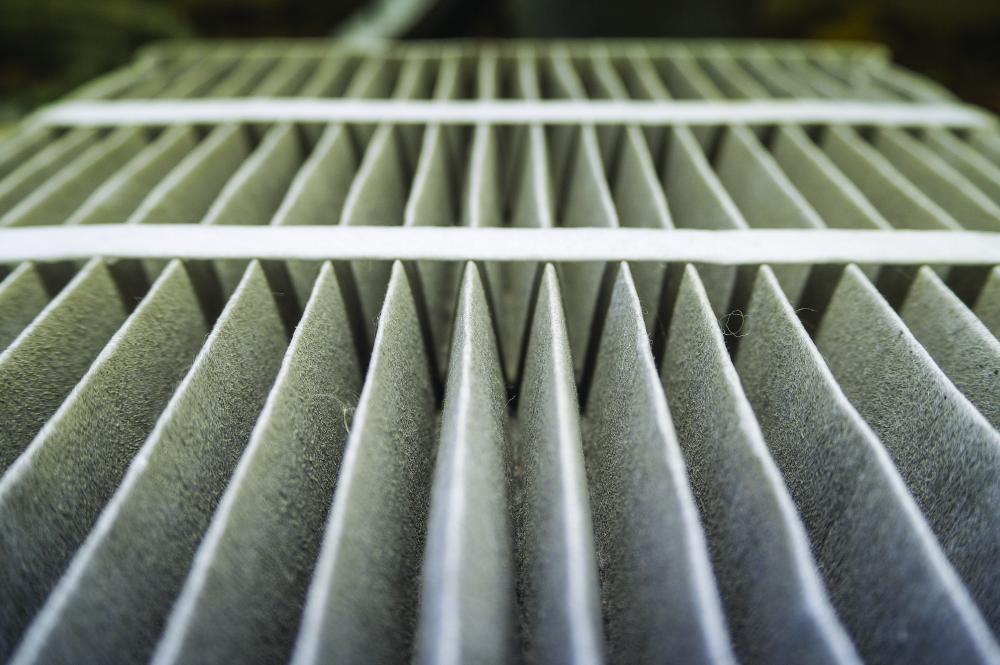 Filtering energy waste
Changing your filter properly is critical to indoor comfort and furnace efficiency. Are you doing it the right way?
Heating and cooling accounts for around 50% of an average home's energy bill. This is the single biggest energy expense in your home! What can you do to help filter energy waste out of your home?
A programmable thermostat is where you start saving. When was the last time it was programmed? Is the date and time correct? If they're not correct, this could throw off the automatic settings.
Changing the temperature one degree saves about 2% on your heating bill. Instead of keeping your house cold in the summer, use fans. Instead of trying to keep it as warm in winter, add a layer of clothes.
Leaky ducts can waste a substantial amount of energy. Closing these gaps can reduce heating and cooling costs. To wrap up savings, use mastic tape to seal ductwork joints in unconditioned spaces, such as your attic, crawlspace, or garage and encase ducts in insulation to increase their energy efficiency.
Inspect the furnace filters and air vents to ensure they are clear. By changing your filter regularly, you'll save energy and money, and you'll be breathing better-quality indoor air.
To optimize system efficiency and your indoor environment, keep these tips in mind.
Do:
Change your filter regularly
Typically, you should replace your filter at least every two or three months, although some newer heating and cooling systems only need filters changed every six months. Other factors that can increase replacement frequency include pets and construction or renovation. Any of these can clog filters faster.
Check your filter rating
If anyone in your household suffers from allergies or a respiratory condition, you will probably need a filter with a Minimum Efficiency Reporting Value (MERV) between 12 and 20. You will also have to change the filter more frequently.
Get a tuneup
Changing your filter isn't enough to ensure comfort and efficiency. Hire a licensed professional to check your furnace and air conditioner at least once a year to make sure it's operating properly.
Don't:
Wait until the filter is completely clogged
You should replace it as soon as it looks dirty. Any amount of dirt will reduce the efficiency of your heating or cooling system.
Buy a cheap filter
A higher-quality filter will need changed less frequently. Over the long term, it'll probably cost the same as buying and replacing cheaper filters.
Ignore your furnace turning on and off frequently
This is a common sign of a dirty filter. Check your filter as soon as you notice this problem.
Dirty filters are a major cause of system failure. Changing filters regularly is a small investment in time and money that will make your home more comfortable and efficient, and it may save you some big headaches down the road.
You can shop for filters online at www.filterchange.coop.
Water heater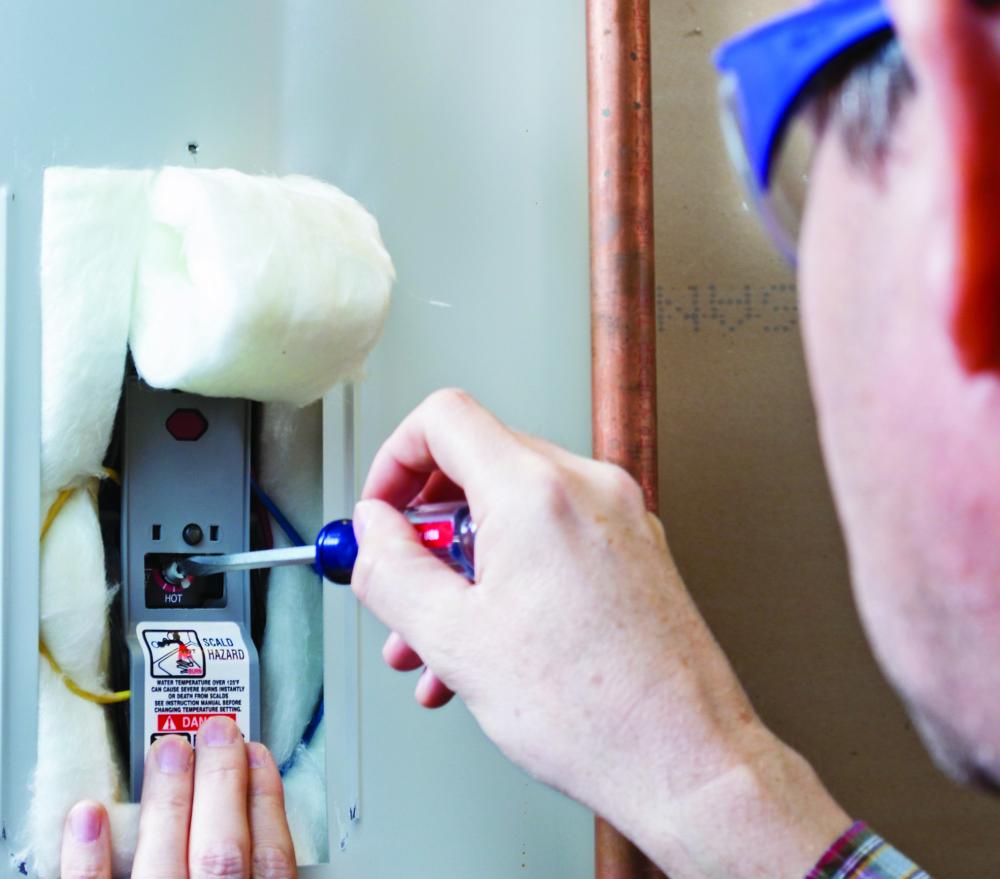 Cool off your H2O heater
Hot water is essential for home comfort, but it doesn't come cheap. The average household spends over $500 per year on water heating, according to the U.S. Department of Energy. Note: if you have teenagers in your house, you will be well above average.
Here are some tips to stop hot water energy waste:
Set the water heater thermostat to 120 F. For every 10 F the temperature is increased, you spend up to 5% in energy costs.
Save significantly on water heating costs by fixing leaks in faucets, shower heads, and pipes.
If your tank is warm to the touch, it needs extra insulation. Adding insulation can reduce heat loss by up to 45%.
The hour shower
Another tip for saving water might take a significant change in some family members' lifestyle choices — especially when it comes to taking a shower.
The energy cost for a 15-minute shower using a standard shower head is about 25 cents. Standard shower heads typically have a flow rate of 2.5 to 3.0 gallons per minute (gpm), while low-flow models have a flow rate of 1.2 to 2.0 gpm.
If 25 cents doesn't sound like much, consider that a family of four averages 1,400 showers a year. At 25 cents a shower, that adds up to more than $350 a year.
Cutting down on the amount of time spent taking a shower and using a low-flow shower head can significantly reduce energy waste. Remember this tip if you have teenagers in the house. But good luck enforcing it!
Safety check
Check for water on the floor under your water heater. Slight fractures can occur from corrosion inside the tank that eats away at the metal, causing a leak. The fracture could also be a result of the metal tank expanding and contracting with heat over time. Small leaks may not seem like an urgent issue, but fractures put you at risk of a tank burst that could cause water damage to your home.
Finally, if your water heater is older or in need of repair, installing a new, energy-efficient model can reduce your energy waste. Only purchase water heaters that have earned the ENERGY STAR label because they use less energy than standard models.
Replacement windows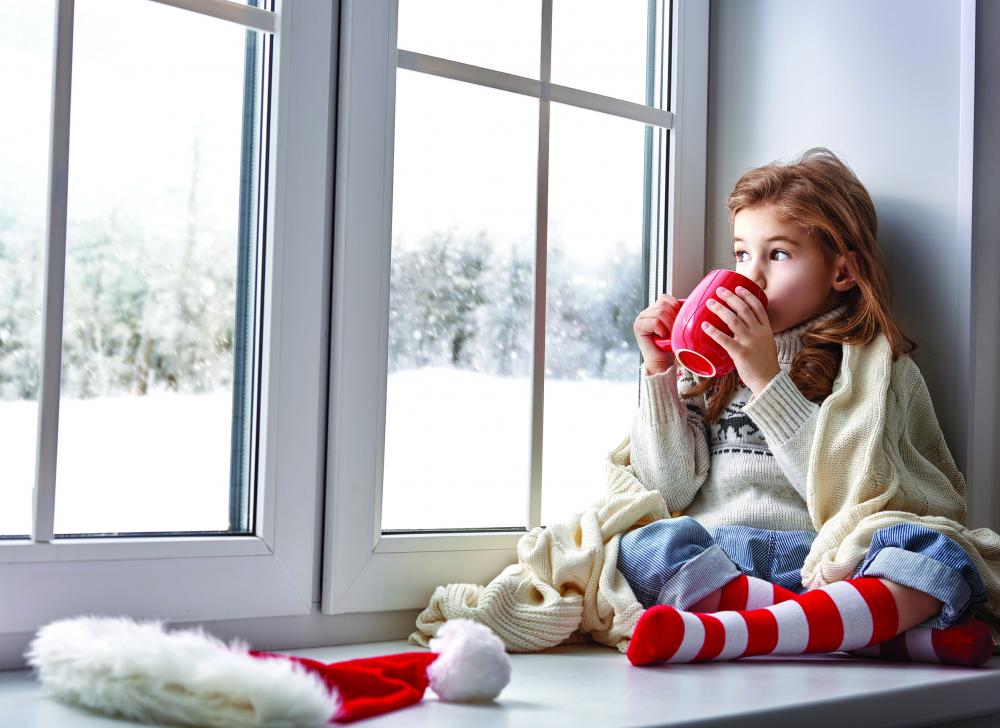 Taking the pane out
Windows provide an outdoor view, and they let in much-needed natural sunlight, but they also allow a lot of heat to flow in and out.
Older, single-pane windows have an R-value of R-1. Double-pane windows use two pieces of glass separated by a space often filled with a low conductive gas, giving them a greater resistance to heat flow. An ENERGY STAR-certified double-pane window has an R-value of R-3.
Although upgrading to new energy-efficient windows will reduce your energy costs, an expensive window replacement project may not fit your budget. Fortunately, there are a number of simple, low-cost measures you can take to improve the efficiency of your existing windows.
1. Weatherize
Caulking and weatherstripping are two of the easiest and most cost-effective ways to reduce leaks and drafts due to small cracks and gaps around window frames. Use caulk to seal gaps around window frames. Install weatherstripping to tighten window panels, while leaving room for opening and closing.
2. Use window treatments
Shades, blinds, and draperies save energy by reducing summer heat gain and winter heat loss.
Shades are the simplest and often the most effective window treatment for saving energy. Mount shades close to the glass with the sides touching the wall to create a sealed space. Lower shades on sunlit windows in the summer. In the winter, raise shades on south-facing windows during the day and lower them at night.
Interior blinds can reduce solar heat gain by up to 45%, although they provide little protection against winter heat loss.
3. Install storm windows
Storm windows save energy by reducing air leakage. They can be installed on the inside or outside of windows and are available in plastic or glass. Interior storm windows are more convenient, and they're easier to install and maintain. Glass units offer better visibility and longer life.
Do a lot of research before replacing your old windows. And keep in mind that you will not see a huge energy savings by replacing old windows. The National Fenestration Rating Council (NFRC) and ENERGY STAR websites provide information you need when researching replacement windows.
Light bulbs
Shining on energy savings
When it comes to lighting, the potential for energy efficiency is just too great to ignore. Around the home, changing bulbs can change your electric bills, and the monthly savings can add up quickly.
According to the U.S. Department of Energy's Energy Information Administration, nearly 130 billion kilowatt-hours (kWh) of electricity are consumed by residential lighting each year, representing about 9% of all home energy use.
To get an idea of your potential for energy savings, complete a home inventory. Don't just count fixtures — count bulbs and check their wattage and whether they are dimmable, three-way, or require special bases. Also note the type of bulb currently in use: incandescent, halogen, or compact fluorescent lights.
There's a good chance your total bulb count for the average single-family home will be between 50 and 75, including hallways, garages, and storage areas.
How much money can be saved by switching to LEDs?
Five 100-watt incandescent bulbs burning three hours a day for a month would add $7 to your electric bill.
Five 16-watt LED bulbs burning three hours a day for a month would add $1 to your bill and give the same light.
If you want to stop energy waste in your home, consider starting your own lighting revolution. Begin replacing your old bulbs, the ones you use most frequently, with LED bulbs.