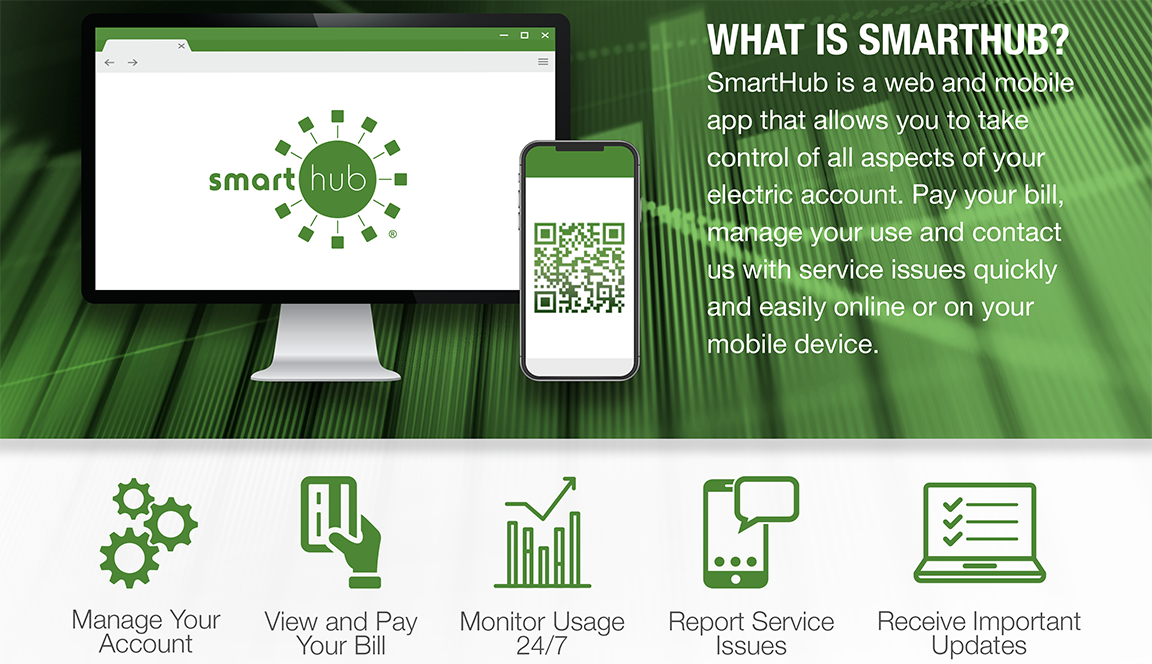 Smart Communication
SmartHub goes beyond bill payments and usage tracking. This online and mobile app is also a powerful communication tool. Report service interruptions and route account inquiries on the go. Be in the know with alerts for news promotions and co-op events…all in the palm of your hand and online.
Smart Payments
With SmartHub, you'll be notified when your bill is due and can pay securely online or in the app, anytime, anywhere. Sign up for auto payments, set up your secure preferred payment method and let account management go into auto pilot.
Smart Usage
Saving money just got easier. Track your usage and take the guesswork out of your bill. Through detailed graphs, you'll be able to monitor usage 24/7 and track your consumption, finding ways to reduce and save.
Smart Environment
Going paperless with SmartHub is easy. With convenient access to your bill anytime, anywhere, doing your part to help the environment is easy too.